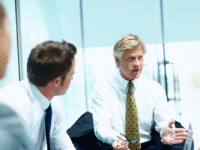 About Us
Sage Technology Resources has been providing technology and business consulting services for over 15 years, serving investment, early stage, growth stage and Global 1000 companies. We are an experienced technical, business, and financial team with partners in California, New York, New Jersey, and international partners in Europe and Asia.
The firm focuses on helping companies transition out of periods of uncertainty and change, ideally equipped to help companies impacted by the convergence between the automotive and information technology industries driven by the rapidly emerging connected/autonomous vehicle market.
Companies that need to transition out of periods of uncertainty are often impacted by flat growth, key departures, outdated strategic plans, market shifts, growing pains, unclear exit plan and legacy thinking.
The firm's expertise enables us to provide our clients with the focus areas of highest impact and project scope early in the engagement. Our goal is to provide our clients visibility into the investment and the returns, which is the most fundamental measure of success and is the platform for meeting expectations.