Product Strategy and Marketing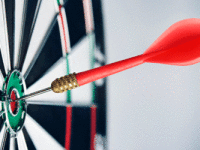 Sage uses a proven and structured methodology to develop product strategies, marketing programs and go to market plans for our clients. Companies often struggle with sales of great products and technology based on the hope that the impact of the product can stand on its own. Today, well-conceived and executed marketing plans are required to drive sales of even the best product.
Sage understands that marketing technology products requires the consideration of competition, roadmap, sales channels and partnerships as well as outbound communication. We work with our client's senior and executive management to develop an execution plan that takes into consideration short and long term goals and provides tactical and strategic impact. Sage consultants have led the marketing efforts of companies of all stages including start-ups, growth, acquisition ready and Global 1000s.
As part of its marketing offering, Sage offers thought leadership services. With these services, a Sage consultant sits on panels, writes papers, gives talks or acts as a technical subject matter expert when our client has no such resource.