Interim Executive Services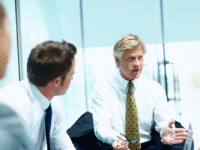 All of Sage's consultants have held "C" and Executive level positions in marketing, technology, finance and/or general management in private and public companies.   Sage understands the varied reasons that an interim officer or executive may be required for large and small companies and matches expectations, execution, deliverables and transition planning based on the unique needs of the company.
Working with client companies as interim executives, Sage brings years of experience to smaller firms that would not normally have access to such levels of expertise. Sage's consultants help these companies grow and prosper at a faster rate than they would normally experience.
High growth and large companies can often find themselves with a gap in management due to rapid expansion or an unplanned departure.  A Sage consultant can quickly assimilate into and organization and provide new strategy and directives or seamlessly fill a gap on the team depending upon the circumstances and client needs.